
Contacts
A contact can be thought of as a set of ephemeral agents (peers) owned by a single account.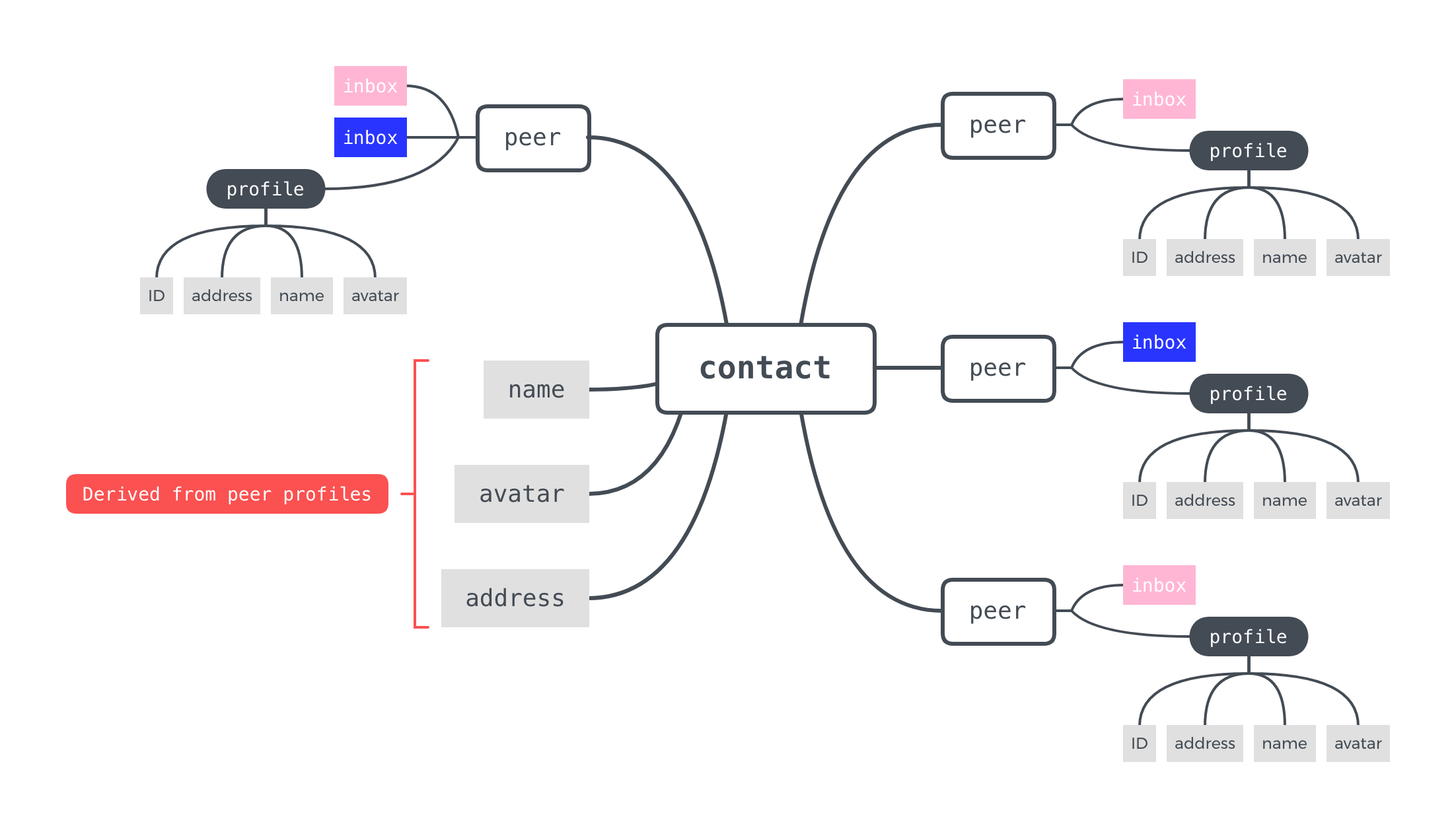 Each of these peers shares a special private account thread, which tracks account peers, profile information, and known contacts. When indexed, this thread provides:
A "self" contact, much like iOS or other contact systems, which is advertised to the network and indexed for search by registered cafes.
A contact "address book" for interacting with other users.
As shown in the diagram above, a contact will display profile information (name and avatar) from the most recently updated peer.
Tip
See textile contacts --help or check out the tour section on contacts to learn more about contact management.