
Apps
Here are a few of the apps that have been built on Textile.
Textile Photos¶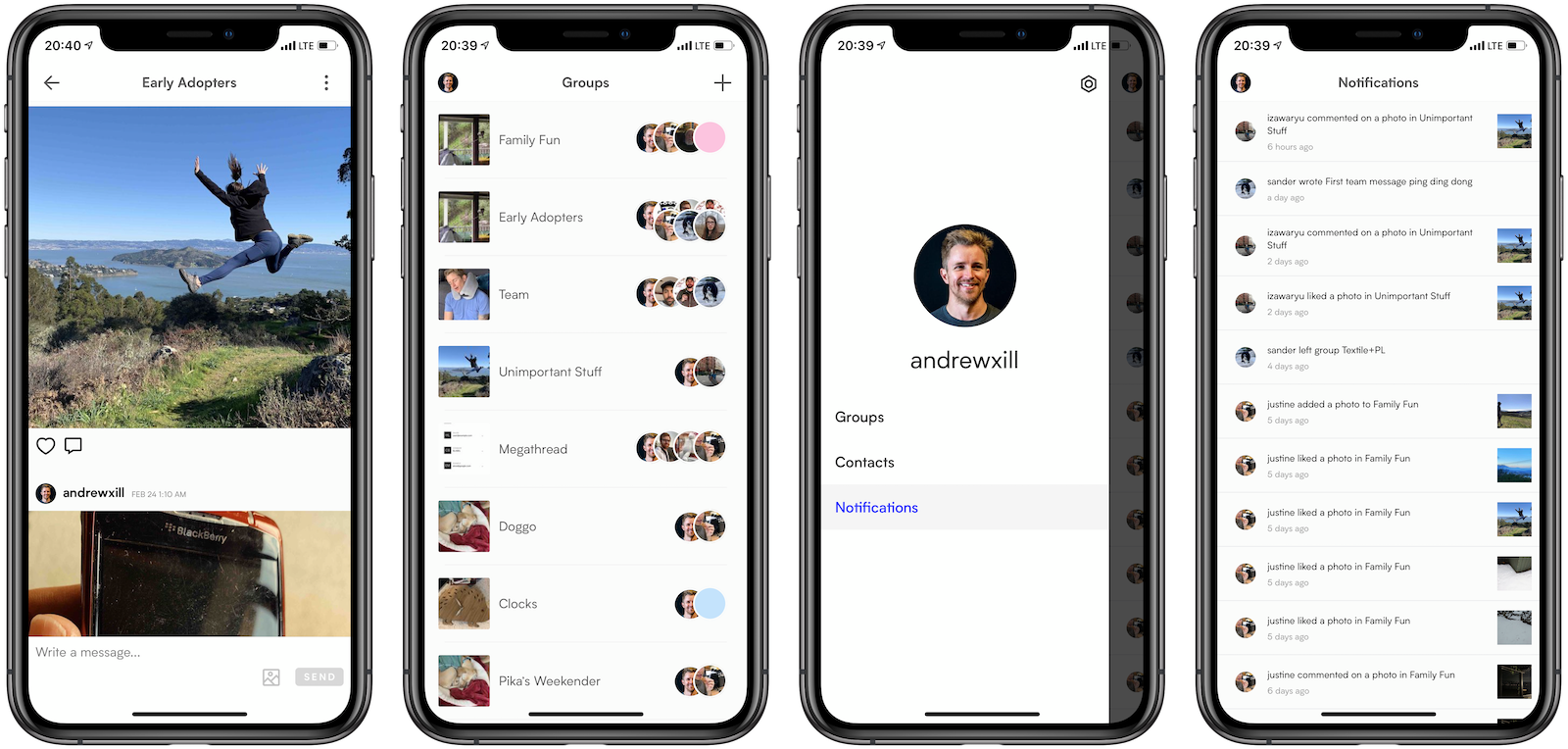 The original Textile-based app, Textile Photos comes as a mobile app for iOS and Android or as a Desktop app you can install on any computer.
Textile Notes¶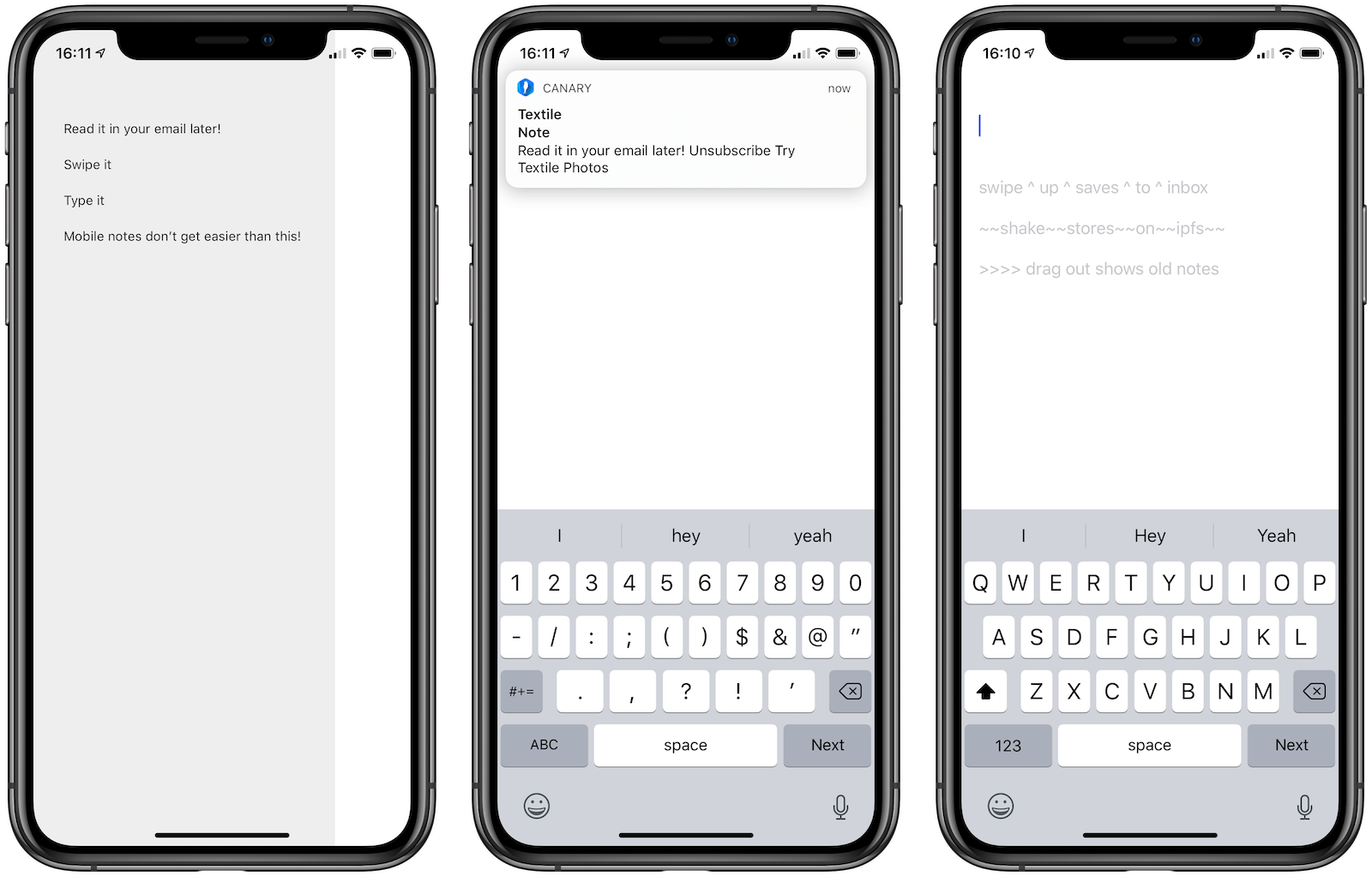 Textile Notes is a minimalistic notes taking app built for any mobile device using our React Native SDK.
AirSecure¶
AirSecure is an easy to use 2FA secret manager that can be used to help you secure accounts on Cloudflare, GitHub, and many other places.
Add yours¶
If you would like to get your app on the list, edit this page and submit a pull-request! Include a a brief 1-2 line description and a preview image, no more than 1000px wide and with roughly 5x3 width to height ratio.